Empowering Lives Through Martial Arts and Fitness: A Heartfelt Thank You to Top Martial Arts and Fitness for Life in Shelton, CT
Posted On August 8, 2023
In a world where strength, discipline, and resilience are celebrated, there's a place that embodies these qualities and more: Top Martial Arts and Fitness for Life in Shelton, CT. With their recent generous donation of $250 to support my participation in The 3-Day Event in Boston, MA from August 18-20, I couldn't be more grateful for their unwavering support and commitment to the community.
A Beacon of Support: The $250 Donation
As I gear up for The 3-Day Event, a significant athletic challenge that requires dedication and determination, Top Martial Arts and Fitness for Life has stepped forward as a true partner in my journey. Their kind-hearted donation of $250 not only speaks to their dedication to promoting health and wellness but also highlights their compassion for individuals striving to make a difference. This generous gesture is a testament to the values they hold dear and their desire to uplift those around them. With their support, I am more motivated than ever to tackle the upcoming event and give it my all.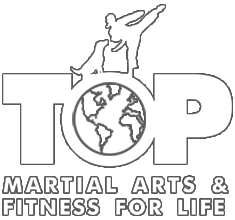 A Glimpse into Top Martial Arts and Fitness
Top Martial Arts and Fitness for Life is not just a gym; it's a haven for individuals seeking to embrace their potential, both physically and mentally. Nestled in the heart of Shelton, CT, this establishment radiates positivity and inclusivity, making it a perfect fit for anyone looking to embark on a journey toward self-improvement.
At Top Martial Arts and Fitness for Life, they understand that true wellness extends beyond mere physical exercise. Their experienced team of trainers is dedicated to fostering a supportive environment where members can cultivate self-confidence, discipline, and mental clarity. Whether you're a beginner taking your first steps or a seasoned athlete aiming for new heights, the personalized training programs and classes offered here cater to all skill levels and goals.
Martial arts, with its rich history of promoting mental and physical strength, takes center stage at Top Martial Arts and Fitness for Life. Individuals are empowered to learn not only the techniques of self-defense but also valuable life skills like patience, focus, and determination.
But it doesn't stop at martial arts—Top Martial Arts and Fitness for Life boasts a well-rounded approach to fitness. Their state-of-the-art facilities offer a variety of workout options, from high-energy group fitness classes to one-on-one personal training sessions. Whether you're aiming to shed a few pounds, build lean muscle, or simply improve your overall fitness, the supportive team at Top Martial Arts and Fitness for Life has you covered.
Gratitude in Motion
As I prepare for The 3-Day Event, I want to extend my heartfelt gratitude to Top Martial Arts and Fitness for Life for their exceptional generosity. Their $250 donation not only lightens the financial load but also serves as a reminder of the amazing support system I have within my community. Their commitment to making a positive impact on lives is truly commendable and aligns perfectly with the values that make Top Martial Arts and Fitness for Life a beacon of inspiration.
So, as I lace up my sneakers and embark on this exciting journey to The 3-Day Event, I do so with the spirit of Top Martial Arts and Fitness for Life propelling me forward. Together, we're not just participating in an event; we're making a difference in our lives and the lives of those around us.
Thank you, Top Martial Arts and Fitness for Life, for being a true pillar of strength and positivity in Shelton, CT. Your contribution goes beyond dollars—it's a testament to the power of community and the transformational impact of martial arts and fitness. With you by my side, I'm ready to conquer new challenges and embrace the possibilities that lie ahead.